There's no time like now to start selling your domains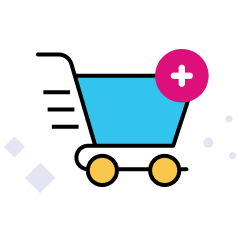 Set it and forget it
Full sales funnel automation
Message and notification center
Quick and painless payouts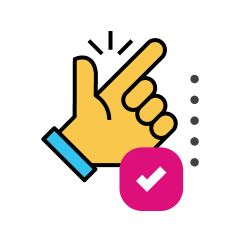 Easy to use
Sell one domain or thousands
Bulk uploading and editing
Use any registrar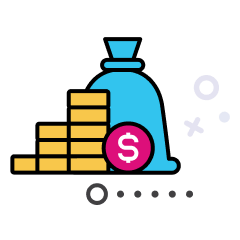 Earn higher profits
High converting, proven landers
Low commissions/ Fast payouts
Utilize optional buyer financing
Helping you make money is our top priority
The Seller Experience puts the domainer first, providing an intuitive platform that helps you generate more revenue from your domain portfolio.
With over 20 years of selling domains ourselves, we've learned a few things along the way. We make it effortless to list and sell your domains, freeing up more time for you to concentrate on what really matters most – investing.
Features such as payment plans make domains more affordable for buyers – translating into more sales and new predictable revenue streams. As a seller, you'll earn more through low commission rates. List your domains for free – if you change your mind simply delist your domains at any time.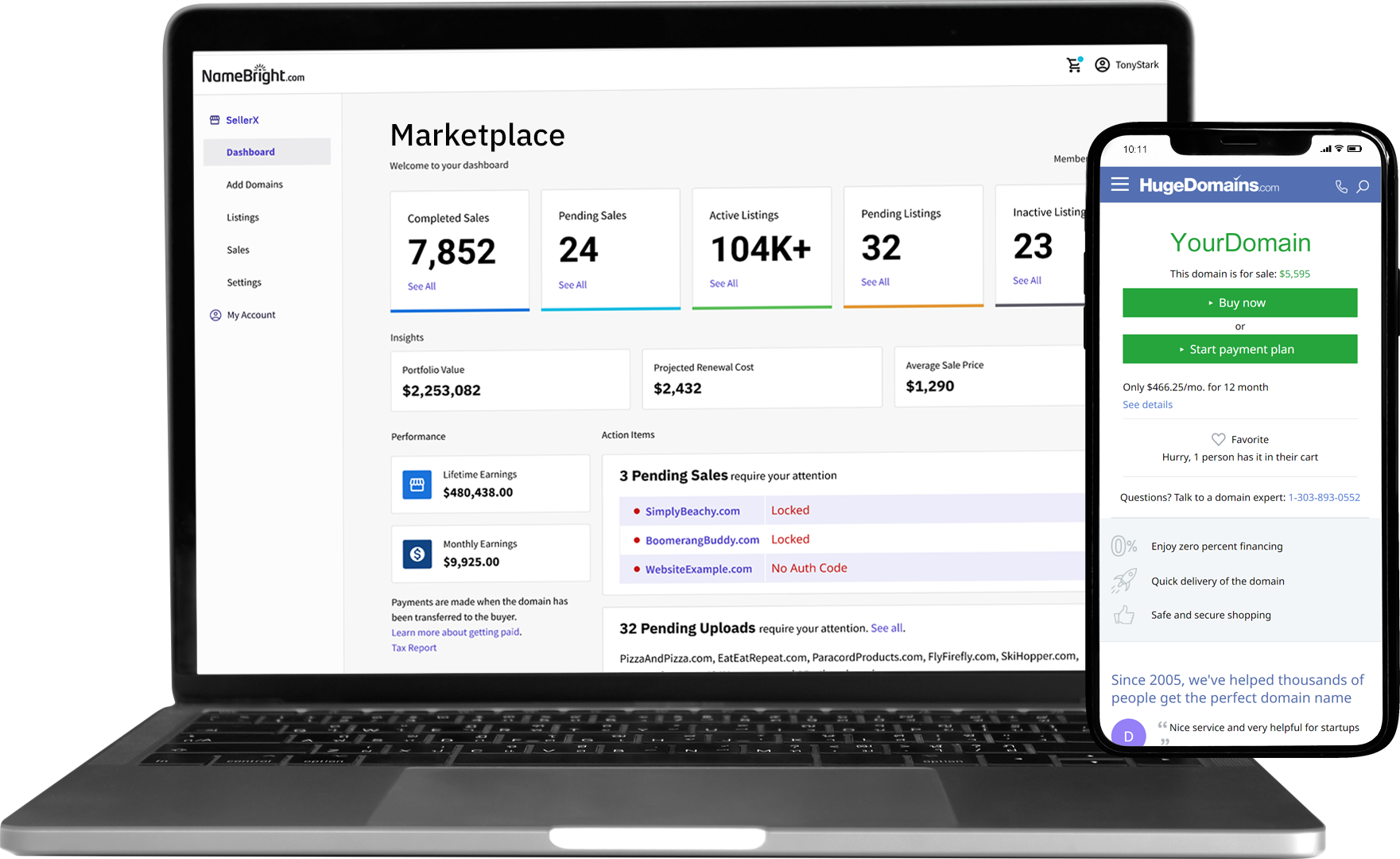 Sell your domains on HugeDomains
Manage your sales listings at NameBright
Grow your portfolio with DropCatch
How it works
1
NameBright fuels the operations of the Seller Experience. List your domains for sale individually or in bulk, establishing the list price and an optional floor price. You also have the option to offer financing to potential buyers. Domains do not need to be registered at NameBright.
2
Once your domains are activated, they become available for sale on
HugeDomains.com.
While HugeDomains manages most sales inquiries and offers customer support, you may occasionally receive inquiries from HugeDomains seeking clarification.
3
When a buyer purchases a domain, a couple of things need to happen to initiate the sale. Firstly, the domain needs to be unlocked at the current registrar, and secondly, the Auth Code must be supplied within the Pending Sales tab of your seller dashboard.
4
When the domain is ready and we receive payment, the domain is transferred to the buyer and you will be paid within 2 business days. In cases where the buyer opts for a payment plan, you will receive monthly payments until the payment plan is completed.